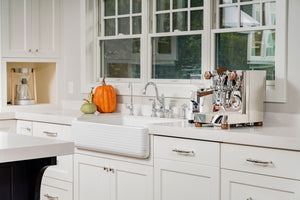 Traditional Italian design meets advanced technology for the modern, intuitive espresso machines of today.
Home Office Espresso
With this home espresso setup, you'll have a whole new level of expectations for what constitutes a great cappuccino.
---
Home Office Drip Coffee
We have curated some of our favorite products from the best brands. You'll never go back to office coffee again.
---
Coffee
Two things you should not run out of: coffee and toilet paper. We can help with the former.
---